Hi everybody!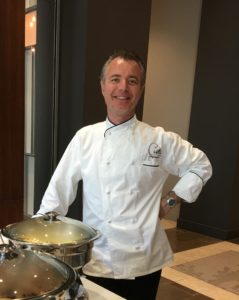 We at Casetta Catering wanted to address a question that has been going around for a few years about differences between private and personal chefs.  Don't they do the same thing?  The answer to this question is no.  They are two completely different things.
Private Chefs only cook specifically for one family.  The family in question is their main source of income.  It's a full time job for the private chef who cooks just for that one family.  The amount of meals is subject to change, as it could be three meals a day all the way down to only providing one meal a day, but they work for them only and no one else.  If the private chef works for a bigger household they might also be in charge of the grocery shopping for the family and manage the kitchen if needed.
Personal chefs, who we at Casetta Catering are, cook for many different families a week.  Chef Francesco supported numerous families per week with multiple dishes for each family.  The food was delivered to the clients homes, all freshly prepared.  Every house he served had their own fully customized menu that the families could pick and choose from, and then send their choices over to us.  We would then prepare, package and store the food so that the family could then enjoy the meals when they would prefer to eat them.
Sounds great doesn't it?  Fresh, hand-made, organic dishes prepared every week for everyone to enjoy…
Hits: 48