Private cooking classes are so much fun!  Who wouldn't want to learn how to cook like a personal chef in Houston, TX?  Being taught some of the secrets by our own chef Francesco Casetta is the best thing to do.  It's one of the most enjoyable things around.  It's like having access to chef prepared meals all the time!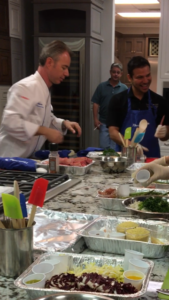 You'll learn new skills that you can put to use right away.  It's one of the most therapeutic things that you can do to relax.  It's a way to keep your spirit and mind healthy.  You and your family will be more satisfied with what is made at home.  Most of all it can save you money in the long run.  Finally there will be no more going to the restaurant and eating out as it'll taste just as good when made at home!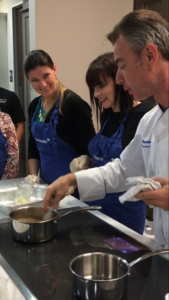 Cooking at home will enhance skills that you never knew that you had.  First of all, you learn how to measure, weigh and estimate correctly.  A fun environment is created at home by having the entire family completing steps out of the recipe.  As a result they will feel like they helped make a great meal too.  It might even get the children excited about cooking too.  Most of all you'll be impressed by how much better your cooking is getting.  In addition there will be the discovery that you have a hidden talent just waiting to come out and surprise you.  Furthermore there's the benefit of eating organic.  Who doesn't want to eat organic?  It's so much healthier and more fulfilling than eating processed foods…
We at Casetta Catering love to bring the experience of private cooking classes to you so you can learn how fun cooking can be.  We are a Houston, TX catering company that does many things and want to share the experience with you too.
Hits: 251